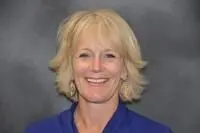 Allison Crotty, LCSW
Hello! I am happy to be back with Cornerstone, having left in 2012 to pursue opportunities in behavioral health managed care, integrated healthcare, and healthcare quality improvement. I've missed the one on one work with individuals and look forward to collaborating with you to help you work through conflict, overcome painful feelings, and experience greater self-esteem and intimacy.
I grew up in Maryland and came to North Carolina for college and stayed. Ask me to share my crab cake recipe! My career began first as a middle school teacher where I was drawn to addressing the emotional needs of my students so I embarked on a year of the Master's of Counseling program at the University of North Carolina at Charlotte before transferring to UNC-Chapel Hill and completing my Master's of Social Work in the clinical therapy track. Since then I have worked with children, adolescents, and adults and couples in the community, medical setting and in private practice.
I believe in the power of the therapeutic relationship to aid in healing old and fresh emotional wounds; to work through painful memories and feelings, difficult issues, and unconscious conflicts. The therapeutic environment you will experience with me is a safe, honest, respectful, and compassionate one. I use an eclectic approach to therapy to individualize treatment for each client by drawing the theoretical frameworks of solution-focused therapy, cognitive behavioral therapy, and psychodynamic theory.
Feel free to call me to discuss any questions you have or for a brief consult to see if you would like to schedule an appointment.
Register online here
In network with: Aetna, Blue Cross Blue Shield (most plans, CBHA (Carolina Behavioral Health Alliance), Cigna/ Evernorth, Medcost (most plans), United